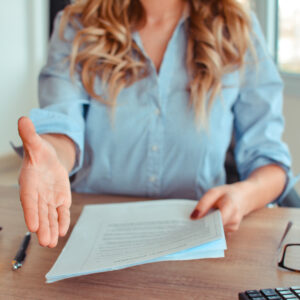 From sunny California to the mountainous East Coast and beyond, new travel healthcare opportunities open up every single day in the United States. With so many opportunities available, it's important for travel nurses and travel allied health professionals to partner with a company like Barton Healthcare Staffing for help finding the right placement. While it might be easy to have a passive relationship with a healthcare recruiter, taking the time to build a meaningful relationship with them can lead to a more rewarding travel career. Here's an overview of what healthcare recruiters do and why you should foster a connection with them. 
Working with a
Healthcare Recruiter
At Barton, our healthcare recruiters work day in and day out to place high-quality medical providers to facilities that are short-staffed or otherwise in need of additional hands. They are your main point of contact when it comes to the jobs you take on, and they act as a liaison between you and the facility you will work at.
No longer will you have to read and apply to hundreds of open positions all on your own—recruiters will have a copy of your curriculum vitae (CV) and will work to place you in travel healthcare opportunities that meet your professional goals, skills, interests, and work experience. They will help you throughout the entire process of taking on one of these jobs, from coordinating travel arrangements, to setting up lodging, to even negotiating pay. And, if you ever have an issue while you're on assignment, you can always rely on your recruiter to help you find a solution. 
Some recruiters, like those at Barton, work within specific specialties like psychology or dentistry which allows them to become subject matter experts. This means they gain a solid grasp on the licensing and credentialing requirements of their specialty.
Forging a Meaningful Relationship with a Recruiter
Remember: your healthcare recruiter is a human with interests just like you. While your instinct might be to keep phone calls with your recruiter completely professional and transactional, you'll never build a connection with them if you keep your guard up. Ask them about their life and their hobbies and share some information about yourself. 
By going out of your way to get to know your recruiter, they'll subsequently get to know you better—gaining a deeper understanding of your personality, needs, wants, interests, skills, and work experience that might not be evident on your CV. Don't want to work in the cold northeast? Want to only take placements in a specific type of healthcare facility? If you have a good connection with your recruiter, they'll do a more effective job at customizing the opportunities they offer to you.
Work With Us
If you're a travel clinician who's looking for more personalized placements, or if you're thinking about becoming one and want to start off on the right foot, partner with us today. Our experienced recruiters take a one-on-one approach with each of our medical providers to find the job that meets their immediate needs and advances their career goals. We have plenty of open positions online—check them out and apply!