Psychiatric Nurse Travel Jobs
Partner with Us And Become a Travel Psych Nurse
Over 50 million American adults experienced a mental illness in 2019–2020—and almost a third of these people could not find adequate treatment, according to the nonprofit Mental Health America.
At Barton Healthcare Staffing, we connect understaffed facilities with the talented travel mental health practitioners they desperately need. If you're a skilled psychiatric nurse looking for short- or long-term work, there's demand for you—read on to find out about our open jobs and much more.
New Travel Psych Nurse Jobs
The Latest Travel Jobs for Psychiatric Nurses
Travel Psychiatric Nurse Job Opportunities
Find Travel Psych Nurse Jobs with Barton Healthcare Staffing
If you're a psych nurse who's willing to travel for work, there's a job description in our exclusive database that meets your needs and wants. Hospitals, correctional facilities, and clinics around the country are in need of psychiatric nurses, and you can help fill the gaps. 
There's a general shortage of nurses around the country, and the need for these skilled healthcare providers is only projected to grow. With this in mind, psychiatric nurses should take advantage of the flexibility, freedom, learning experiences, and great earning potential that flows from finding a travel job with Barton Healthcare Staffing.
When you partner with us to find a travel psych nurse job, you'll be set up with a personal recruiter who will advocate for you and find an assignment that meets your professional and personal goals. In addition, when you take a travel nurse job with us, you'll gain access to our in-house licensing and onboarding team, as well as our travel team, who will arrange all travel and lodging for you.
Travel Psychiatric Nurse Salary
Learn More About Average Pay for RNs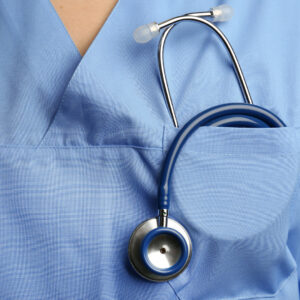 Working as a travel psychiatric nurse comes with the ability to make your own schedule and see new places, but it also comes with immense earning potential. Traditionally, pay tends to be higher for travel psychiatric nurses versus their permanent counterparts due to supply/demand constraints and the ability to negotiate wages.
Psych nurses should know what the average pay is for registered nurses (RN) in general, so they can better negotiate when they find a travel assignment. According to the United States Bureau of Labor Statistics, RNs made an average yearly salary of $77,600 in 2021.
The Roles and Responsibilities of a Psychiatric Nurse
Inside the Psychiatric Nurse Job Description
Psychiatric nurses serve an important role in mental health care—these professionals working in tandem with a team of medical professionals to provide services including:
Evaluating patients

Educating patients and their loved ones

Administering and monitoring treatment

Fostering general health and well-being

And more
Why Partner with Us?
Employee Benefits: 401K, Insurance, and More
When you partner with us and find a travel assignment, you become a W-2 employee—meaning you and your family gain access to our comprehensive benefits programs. This includes:
Health Insurance

Dental Insurance

Vision Insurance

FMLA Leave

Malpractice Insurance

401k Savings Plan

Weekly Pay Via ADP

State-Specific Leave/Sick Time Policies
Become a Travel Psych Nurse