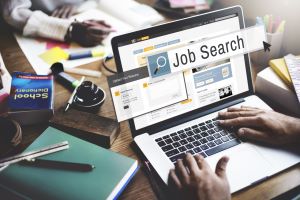 Travel nurse agencies remove common obstacles to finding your dream assignment.
As a top travel nursing and travel nurse staffing agency, Barton Healthcare Staffing places the utmost importance on matching our registered nurses with the right healthcare facilities to find the perfect fit  for all their travel nursing jobs. Travel nurses across America choose Barton because they know we care about their success on every travel assignment, and because our recruiters work hard to provide a personalized experience that is unmatched by other travel healthcare and medical staffing travel nursing companies.
Nevertheless, some travel nurses choose to try the independent approach of filtering through travel nurse job boards before they decide to work with an agency. In fact, many of our travel nurses came to us after they had enough bad experiences with assignments they found on job boards. 
There are many common complaints shared amongst travel nurses about travel nurse job boards; poor user experience and search capabilities, lack of key information in job postings, and complicated, unstandardized application processes, just to name a few. While it may almost seem like a right of passage for travel nurse healthcare professionals to struggle with job boards before making the switch to an agency, it doesn't have to be!
We've compiled some of the top reasons to skip the job boards, and get to a better travel job search solution with a travel nursing agency!
Your Recruiter is on Your Side
Since job boards often leave out pertinent information about their listings, there can be a lot of guesswork as to whether or not a job is truly the right fit for you. In the worst case scenario, you may even end up going on the wrong assignment and finding out you hate it after it's too late.
With a travel nurse agency like Barton, all you have to do is tell your recruiter about your preferences and what kinds of jobs you're looking for, and they will work on your behalf to find the most attractive jobs for you personally. As your main point of contact, your recruiter screens every new travel nurse job opening before presenting it to you, so you'll only hear about the jobs that best fit your needs and desires.
Your recruiter works not only as your personal agent, but also as your cheerleader, and biggest advocate. While travel nurse pay ranges from job to job for a variety of different reasons, if you love an opportunity but don't love the offered pay rate, your recruiter is able to internally handle negotiations to ensure the pay to travel is worthwhile for you.
Travel Teams Ease Headaches
Another problem with travel nurse job boards is that, while you may get paid for your services and hours worked, you'll probably be on your own when it comes to coordinating not only your travel, but also your living situation while you're on assignment.
One of the largest differentiators between Barton Healthcare Staffing and job boards, or even most other travel nurse agencies, is that when you work with us, you get access to a specially dedicated travel team to assist you in coordinating both your travel and lodging for your assignments.
Our travel team takes the headache out of finding and booking flights, rental cars, ground transportation, and even pet-friendly lodging! Barton's travel nurses also receive housing stipends to be put toward their lodging and/or transportation, which can even be used to book your accommodations independently if you prefer to do so on your own.
Included Malpractice Coverage
Unfortunately, it's not uncommon for things to go awry when you work in the healthcare industry, so if and when a situation does arise, you'll want to be covered.
Unlike travel nurse job boards, which rarely offer additional benefits in general, travel nurse agencies like Barton Healthcare Staffing offer medical malpractice insurance packages for their traveling clinicians. Our "A"-rated insurance policy is high-quality and comprehensive, carrying up to  $1,000,000 per claim, and $3,000,000,000 aggregate.
Sick of spending precious time sifting through job boards? Barton's got you covered! Check out our open travel nurse jobs and find your perfect next assignment!