Giving Back
At Barton Healthcare Staffing, we believe it is our responsibility to give back. Whether it be assisting within our local communities or making donations, it's critical we use our platform to provide assistance wherever it's needed. We would like to thank our clinicians and clients for supporting these initiatives.
Barton 2022 Thanksgiving Food Drive
Our 2022 Thanksgiving Food Drive was a success! Our two top donators, our Vegas and Peabody offices, donated 2,182 items total, with additional monetary donations on top!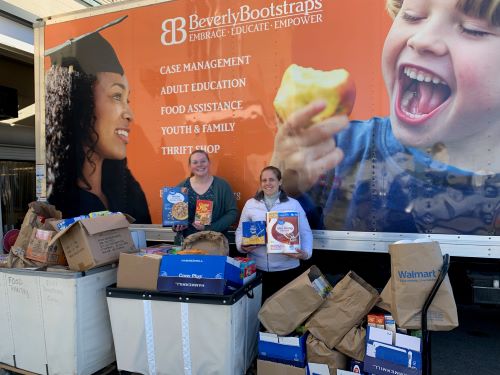 Ways We Give Back
Compassion and Care is Our Business
Trash Collection
Our data team spent a day cleaning up the town. You'd be shocked at how much trash they found. Good work team!
---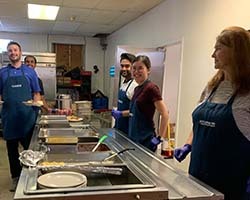 Soup Kitchen Day
Nobody likes an empty stomach. The data team partnered with a local soup kitchen to help feed the hungry.
---
Wear Blue Day
For National Men's Health Week, our team was tasked with wearing blue to help spread awareness for men's health.
---
Thanksgiving Food Drive
Our Peabody team's food drive was a success! Barton donated 256 pounds of food (we counted) to the Beverly Bootstraps food pantry.
---
Barton Blood Drive
Our Peabody team put on a brave face to donate over 60 pints of life saving blood to Massachusetts General Hospital!
---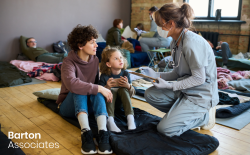 Hurricane Ian Relief
Our teams saw the devastation of Hurrican Ian, and knew we had to help. Employees throughout the US donated to help the relief effort, and Barton matched every employee donation dollar for dollar.
---