Becoming a Travel Emergency Room Nurse
Take Your ER Nurse Career Around the Country
Emergency Room Nursing as a Traveling Career
How Does it Work?
Similar to other travel nurse specialties, ER nurses can be travelers. Emergency room nurse travelers provide much needed relief for facilities all over the country that are struggling with staffing shortages.
A career as a travel nurse can be both a full- and part-time job. Whether you are looking to travel around the country for a career, or simply looking for supplemental income during your off days, there is a traveling job out there waiting for you.
If you're looking to make the transition to the traveling lifestyle, you're in the right place. Utilizing a healthcare staffing agency like Barton is a great way to land your first travel ER nurse job. Keep reading to learn more!
Search Travel ER Nurse Jobs
Travel ER Nurse Salary
What to Expect
A travel ER nurse's salary will vary on a facility to facility basis, but generally speaking, travel nurses oftentimes make more money than their permanent counterparts. A variety of factors impact salary such as location, willingness to travel, and ability to take an assignment on short notice.
Your recruiter serves as your advocate during the job hunting process. If you have some big bills coming up, or if you just want some extra money in your pocket, make sure you let them know. It's their goal to find you a job that meets your lifestyle needs no matter what your preferences are.
View Open ER Nurse Jobs
Going on Assignment With Barton
Where your Traveling Healthcare Journey Can Take You
When you take a travel assignment with BHS, you get:
The flexibility to follow your own schedule
Travel and lodging (sometimes a housing stipend) are covered by the client and booked by Barton Healthcare Staffing's Travel team.
To gain experience by working in a variety of different practice settings
Access to our in-house licensing and onboarding team
Competitive rates
New Emergency Room Nurse Jobs
Clients of Barton Healthcare Staffing
Places You Could Work
Barton Healthcare Staffing works with a variety of facilities, including:
Hospitals
Medical Practices
Imaging Centers
Retail
IHS Facilities
Correctional Facilities
Rehab Centers
Long-Term Acute Care
Clinics
Urgent Care
Schools
Insurance Companies
Corporations
Hospice/Home Health
Behavioral Health
Camps
Learn More About Who We Work With
Resources
From The Barton Healthcare Staffing Blog
10 Ways to Prepare for a Career in Travel Nursing
There are a lot of things to be aware of before you start planning your life as a travel nurse. It can be an exciting career path, but it still involves a lot of planning… Click to Read More
---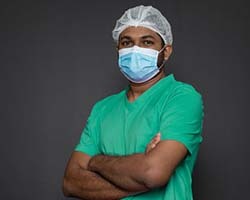 A Breakdown of the Nurse Licensure Compact
The Nurse Licensure Compact (NLC) is an interstate agreement that allows RNs and LPNs to have one license to practice in other states, as long as that other state participates in the NLC as well. The NLC is especially beneficial to travel nurses… Click to Read More
---
Pros and Cons to Travel Nursing
No career is perfect and there are benefits and challenges in every area of nursing. Here, we'll break down some pros and cons to travel nursing to help you decide if it's right for you… Click to Read More
---
Day or Night Shift? Pros and Cons of Both
There are pro's and con's to both shifts, and every person may like one or the other for different reasons. I've outlined below what I like and don't like about each shift. Sometimes it takes trial and error to figure out what really works for you… Click to Read More
---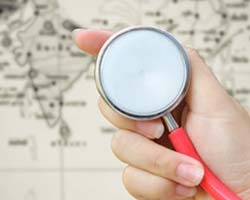 A Nurse's Guide to Travel Nursing
This guide will explore the important steps to take before moving forward with a travel nurse position… Click to Read More
---