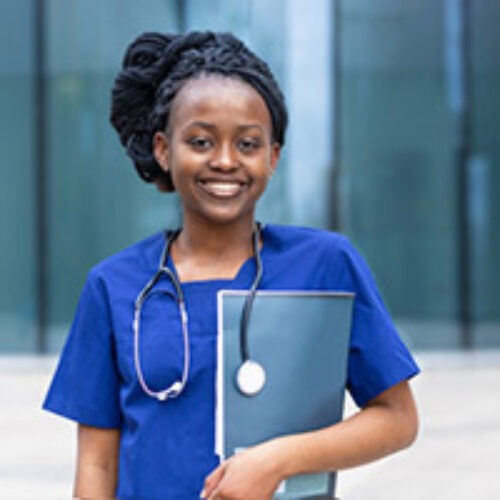 Travel Nursing for New Graduate Nurses
You're a new graduate nurse—congratulations! Now that you're out of school you're probably wondering what area you want to work in as a nurse. Or maybe you've been thinking about it for a long time.
Travel nursing can be a successful career path, but unfortunately, it's not something you can jump into right now. Travel nursing requires experience at the bedside and while you may not have that at the moment, there are some things that you can do to prepare yourself for when you're ready to get out and explore the world while helping patients as a travel nurse.
Make sure travel nursing is right for you
As a travel nurse, you have the ability to work wherever and whenever you want. The travel nurse lifestyle is full of flexibility, but you need to make sure you're up to the challenge. Assignments are typically 13 weeks but they can be more or less than that depending on the need and location.
Most travel nurse agencies work with you to provide housing, but you'll need to make sure you have reliable transportation. You also have to make sure you're organized because you'll be responsible for providing all of the documentation and forms necessary to begin employment with facilities. The travel agency you work with will be able to help you with the paperwork required to begin work.
Because you won't be an employee, you won't have to deal with the drama and management concerns that can affect your fellow coworkers. However, because you aren't a part of the regular staff, you will need to be comfortable working on different units and with a variety of new co-workers as you land new assignments.
Travel nurses need to be comfortable with adapting quickly to new environments and be able to settle into new facilities and units much sooner than if you were working as an employee. Travel nurses are in demand because they have so much experience working in a variety of settings. You may realize you quickly become a valuable resource for your coworkers because of your experience working in different facilities.
Get some experience
Most healthcare facilities require nurses to have at least a year or two of experience working with patients before you work for them as a travel nurse. Gaining a year of experience not only is a great starting point for travel nursing, but also sets up a good foundation for your career as a travel nurse.
Before working as a travel nurse you'll need to make sure you have the basics down. This includes gaining experience with electronic medical records, communicating effectively with doctors and other members of the care team, and being able to multitask and prioritize patient care. All of these skills will help you when you're working as a travel nurse and need to be able to hit the ground running with little orientation.
It's not too early for specializing
It might be a good idea to gain some experience in a general medical unit before entering a specialty for nursing. However, some facilities are willing to take on new graduate nurses in special areas such as labor and delivery, or ICU. The specialties in high demand can change, but in general, these areas might be a good idea to look into when you begin travel nursing:
Labor and delivery
Emergency department
Neonatal ICU
Cardiac cath lab
Intensive care unit
Burn unit
Besides having your basic life support certification, some specialties require you to have further certifications. This may include Advanced Cardiac Life Support (ACLS), Pediatric Advanced Life Support (PALS), or a certification in a chosen area of specialty, such as an oncology nurse certification. Some of these can be researched and looked into now. Depending on where you work as a new nurse, you may be able to work toward these certifications soon after you start your new job.
Start networking
Just because you aren't able to work as a travel nurse yet doesn't mean you can't start hanging out with other travel nurses. Maybe you have a travel nurse working on your unit or you know someone currently working as one. Consider joining social media networking groups where other travel nurses gather.
There's no better place to figure out the ins and outs of travel nursing than talking with the people who are in the field. You can find out the pros and cons, where the best places to work are, and tips for working with travel agencies. Plus, your fellow travel nurses will be the ones you will want to lean on when you start your own career.
Unsure if the travel nursing life is for you? Contact the Barton Healthcare Staffing team today to learn more from our experts!