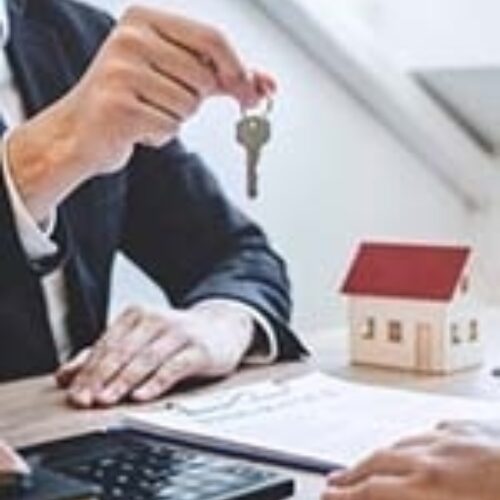 Getting a Mortgage Can Be Challenging for Traveling Nurses
As a travel nurse, you'll experience lots of benefits – but when it comes time to buy a home, you may have some questions. The 13-week contract looks to underwriters as having unsteady employment. The part of your compensation coming as stipends or travel reimbursements aren't seen on a W-2 form making your compensation look lower than it is.
Assemble the Paperwork Early
"Typically what the mortgage people want to see is at least a two year history of working in this temporary fashion," says Rocke Andrews, president of the National Association of Mortgage Brokers (NAMB). "They need to see a history of regular employment in this manner and that the likelihood of continued employment is good."
He suggests before you start applying getting together copies of your compensation agreements for the previous two years and your current contract. You should also have two years of tax returns handy for the application packet. The application may go through quicker if you have contact names and phone numbers from each agency who can verify your employment. If you have been a travel nurse for less than 2 years, your previous staff position may be included.
Fitting Per Diem Into The Process
Planning ahead may alleviate some of the misunderstandings with your per diem payments. They do not show up on W-2 or 1099 forms and are "invisible" to the underwriter as income. Bumping up the per diem pay means you have lower rates that show up on tax forms. This is great every April, but not so much when trying to get a mortgage.
"The stipend or per diem is to cover additional expenses so you often can't use that money for income," said Andrews. "Because of this, it often isn't usable to help you qualify for a loan."
The kind of loan can make a difference. The Federal National Mortgage Association (Fannie Mae) guidelines specifically state you can use housing stipends as qualifying income. You have to show payments over the last 12 months and that it is likely to continue for at least 3 more years. Others such as the Federal Housing Administration (FHA) don't address the stipends or per diem pay specifically.
Documenting Gaps in Employment
Another of the peculiarities of travel nursing that can lead to loan denial is large amounts of time with no work. Taking time off between assignments is a major perk for many who travel for enjoyment after traveling for work.
"Always be ready to document gaps in employment," noted Andrews. "Anything bigger than three months would need an explanation in writing."
Other Information the Lender May Need
Your lender often wants further information on what you intend to do with your home. To get the loan, you will need to show that it is your primary residence.
"They just need to know the reason you are buying in one region while working in another," said Andrews. "Showing that this is where you are paying taxes, have your cars titled, have family nearby lets the underwriter show they did their due diligence confirming this is an owner-occupied residence."
Lenders often don't know the ins and outs of nursing. When adding in the ways of travel, the confusion can be even greater.
Write A Letter to Put Travel Nursing in Context
Write as detailed letter as you can. Put travel nursing in context for the underwriter telling them how you find jobs, why you move from one agency to another, what is taxable and nontaxable income and how you decide the percentages of each. Include the personal side such as seeing different places, meeting new people, and professional enrichment from seeing how multiple hospitals address the same issues.
Other than time, there is no real reason to not apply for a loan to see how it goes. It won't hurt your credit score. Even if you get turned down, you will know the reasons why and start working on deficiencies for the next time.
"It is always a good idea to get approval for the loan before you actively begin to look around," said Andrews. "You don't want to waste time working with a real estate agent only to find out you are unable to get the loan."
Have more questions about the intricacies of being a travel nurse? Don't hesitate to reach out to us at www.bartonhealthcarestaffing.com