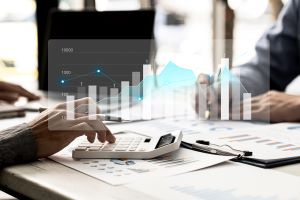 The average travel nurse salary has evened back out in 2022 following the pandemic's decline in severity, but will this downward trend in earning potential continue into 2023?
During the height of the Covid-19 pandemic, between the years of 2020 and 2021, there was an overwhelming outcry heard across the U.S. for the aid of registered nurses (RNs) to fill nursing shortages, and assist in mitigating the public health crisis. As a direct result of this high demand, RNs working with travel nursing agencies like Barton Healthcare Staffing enjoyed the most attractive, high paying compensation packages and cost of living travel reimbursements for their services.
Now, as the Covid-19 pandemic loosens its grip on the nation, RNs have become accustomed to these higher paying travel nursing jobs, meanwhile, actual travel nurse pay has seen decreases as healthcare institutions slow their use of staffing agencies due to a lower volume of urgent and/or immediate nursing openings.
However, even though hourly rates for travel nurses have recently cooled down from the all-time-high they experienced during the pandemic, this should be no cause for panic. Travel nurses have historically always had higher annual earning potentials than permanently employed nurses, and there is no reason why this would change in 2023.
In fact, some of the highest paying travel nurse jobs in 2022 offered higher rates for travel nurses, anywhere between about 56% to 82% more than the average staff nurse earns per year. Moreover, even the average travel nurse in the U.S. still earned about 53% more than the national average salary for permanently employed RNs, and the Bureau of Labor Statistics (BLS) only predicts more growth in earning potential and job opportunities for travel nurses moving forward.
With that being said, many sources have made loose predictions about travel nurse salaries in 2023, but none have used solid data in their projections. That is why Barton Healthcare Staffing combined job growth projections from BLS and Projections Central, along with 2022 staff RN and travel nurse salary data from self-reporting nurses on ZipRecruiter to present to you our Travel Nurse Salary Outlook for 2023!
Travel & Staff Nurse Average Salary Comparisons
In 2022, the national average salary for staff nurses sat at $77,600 per year, or about $37 per hour, whereas travel nurses earned an average of $118,400 per year, or $57 per hour. The Bureau of Labor Statistics predicts a job growth rate of about 6.2% within the next ten years, which translates into an annual job growth rate of about .6% every year.
Assuming that job growth rate is directly related to earning potential, since higher demand generally translates into higher rates, as exemplified by the Covid-19 pandemic, then we can reasonably expect permanently employed and traveling clinician salaries to increase by about .6% in 2023.
This means that while staff RNs are only projected to increase their salaries in 2023 by only $465.50,  travel nurses will be increasing their yearly earnings by $710.40. This means that the projected national average salary for travel nurses in 2023 is about $119,110.40!
Projections for Highest Paying States for Travel Nurses
New York
The top highest paying state for travel nurses in 2022 was New York, at an average salary of $141,027, which works out to $67.80 per hour, or a whopping $2,712 per week; 19% more than the national average travel nurse salary and nearly 82% more than that of staff nurses in 2022.
Projection Central estimates a large employment growth rate for RNs in New York within the next 10 years of 17%, meaning that the average New York travel nurse salary should be expected to increase by about 1.7% from year to year. This would put the projected travel nurse salary in New York at about $143,425 in 2023, or an astounding $68.95 per hour.
New Hampshire
Coming in at second place for the highest travel nurse pay in 2022 was New Hampshire, where the average travel nurse earned a salary of about $133,917, or $64.38 per hour, which is 13% more than the average national travel nurse salary.
New Hampshire's projected employment growth rate is about 9% within the next 10 years, or .9% annually, which should increase New Hampshire travel nurse salaries by about $1,205 in 2023. This means that the estimated average travel nurse salary in New Hampshire should be around $135,122 in 2023, maintaining New Hampshire's ranking as the second highest paying state for travel nurses in the next year.
Arizona
While Wyoming was the third highest paying state for travel nurses in 2022, its estimated annual growth rate of 1.1% puts the state in 4th place for 2023, with a projected average salary of $124,071, which is $1,350 higher than the average Wyoming travel nurse salary in 2022.
The state expected to take Wyoming's title is Arizona, whose incredible projected annual growth rate of 3.9%, the highest projected growth rate of any state, pulls it ahead with an expected salary increase from $122,046 to $126,805. This comes out to be about 2.2% higher than Wyoming's expected salary increase.
Though your travel nurse rates may have gone down within the past two years, this is your sign to stick with your travel career, and reap the rewards in 2023!
 Looking to book your travel nurse assignment schedule in 2023? Look through our open travel nurse jobs today.