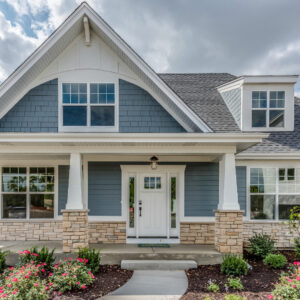 Travel healthcare clinicians are constantly moving from job to job, taking assignments in places far away from home. Luckily, if you're a travel nurse or allied healthcare professional who partners with Barton Healthcare Staffing to find a job, your travel and lodging will be coordinated and paid for by our internal teams, leaving you to focus on providing quality care to patients. But what should you do with your permanent residence while you're across the country on assignment? Here are a few tips on what to do. 
Rent Out or Sell Your Home
If you own a home, or if your renter's agreement allows it, you should consider renting out your primary residence while you're on assignment. Doing so will help people in your area who are looking for a place to stay, and you might even make some extra money on the side. 
Renting out your home does come with a few caveats: as a landlord, you'll be responsible for maintenance and fixing any issues that come up, so it might be wise to have a property manager on call to help with any of those problems. You may also want to consult some finance, insurance, and real estate professionals so they can help ensure that you are adequately prepared for letting tenants in your home. 
If you're all-in on the travel healthcare life, and you plan on continuing moving around even after your current assignment is over, consider selling your home. If you're working with us, you won't have to worry about having lodging while you're on assignment, so getting rid of any space will remove some unneeded stress in your life. Also, selling your home may prove to be a great windfall. 
Keep Your Home—But Follow These Steps
If you're not interested in renting or selling your home, you should do everything in your power to protect your property while you're away. 
Suspend Mail and Deliveries
You might not be home, but you don't want bad actors to know that. One of the most obvious signs that a person hasn't been home in a while is when mail and packages pile up in the mailbox or on the porch. 
If you know you'll be away for an extended period of time, contact the post office and other delivery companies to suspend all mail to your home. When you finally get home, all you have to do is either resume your deliveries or go to the post office/delivery office to get all the packages and mail you missed while you were gone. 
Ask a Neighbor to Check-In Periodically
Another way to protect your property while you're away is to kindly ask a neighbor, friend, or family member to check-in on your home every so often. This can be as easy as driving past every few days to make sure everything is as you left it, with some perimeter sweeps every so often to make sure your home hasn't been broken into or stolen from. 
Find Your Next
Travel Healthcare
Job with BHS
Looking for your next adventure? Our experienced team is here to help you land your next job. Check out our open travel allied health positions online today!