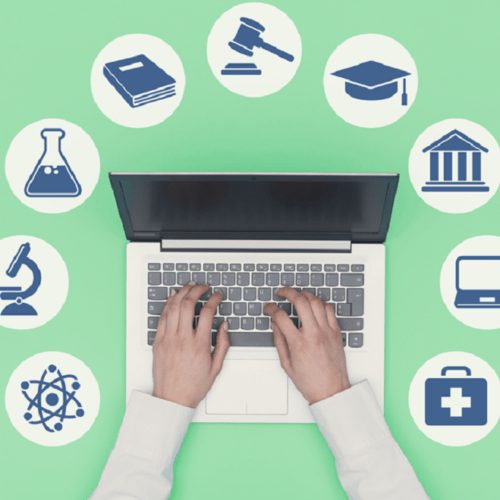 Looking for skills that can help you get promoted, offer you a change of pace, or get you that dream job you are looking for?
I know in the pharmacy world, we often have tunnel-vision in this area, pursuing hyper-specific, pharmacy-only certifications that will allow pharmacists to get into a specialized field but can be difficult to translate into other areas. In the process, we overlook skills that many of the country's top healthcare organizations seek, and if you can combine your clinical knowledge from in-the-trenches practice with them, it can add even more value. Many employers even offer training courses to get you there.
With that said, here are my top picks:
Project Management Professional (PMP)
Managing complex projects involving numerous departments and disciplines is a discipline in itself. There are always going to be competing interests, differing personalities, ambiguity, lots of tasks, and of course resistance to change. This is no different in healthcare than it is in other industries; if a hospital, for example, wants to reduce their rates of a hospital-acquired infection such as Clostridium difficile they might need individuals from nursing, medicine, infection control, quality and statistics, and administration.
Because project management is an entire discipline in its own right, not only is it a standard subject for business schools but also a career path, and clinicians that have these skills are extremely valuable. Possibly the most recognized certification in this area is the Project Management Professional (PMP). With a four-year degree or higher, the prerequisites for taking the exam are 4500 hours leading and directing projects and 35 hours of project management education. A good place to start might be to lead projects within your organization to work towards the required number of hours and find out if it is a good fit for you.
Lean and Six Sigma (LSS)
Most famously used by Toyota to improve efficiency and reduce waste, Lead Six Sigma (LSS) has been used extensively in healthcare (as well numerous other industries) to reduce cost and waste and improve outcomes. Lean training is focused on improving efficiency and reducing waste, while Six Sigma is focused on reducing variation to prevent defects in any process. "Lean Six Sigma" combines the two, accelerating Six Sigma by solving problems and improving processes to be faster and more efficient. This is sorely needed, as one study published in 2009 found that one in very three dollars spent on healthcare in the United States are wasted.
Part of what LSS teaches practitioners is to map processes and follow a defined method (DMAIC) to identify and reduce eight types of waste, which can be remembered with the acronym DOWNTIME – Defects, Overproduction, Waiting, Not utilizing talent, Transportation, Inventory excess, Motion waste, and Excess processing.
In the pharmacy, for example, having to call for insurance information (waiting), pharmacists ringing out snacks and other front-end items (not utilizing talent), having a poorly designed layout (excess motion), and filling medications patients don't pick up (overproduction) are all examples of waste.
We really need clinicians, who understand their respective areas and who are trained in LSS, to apply these principles to attack those one-third of wasted healthcare dollars, and health-systems recognize and highly value this skill-set. Take a look at this case study that saved the University of Pennsylvania $142,000 in staff time on just six pilot units by reducing the utilization of continuous observation.
Numerous places offer this training and most people take courses one of three ways: online, through universities, or through an employer-sponsored program. If your assigned location offers this training, I highly recommend finding out if you can participate and take advantage of it!
Big Data
It seems like everyone in healthcare is talking about Big Data now, even if very few know what it means, what to do with it, or the myriad ways in which it can help. That means these jobs can be in very high demand.
SAS defines Big Data as "a term that described a large volume of data – both structured and unstructured – that inundates a business on a day to day basis." In healthcare, for example, we have enormous amounts of data in the form of EMRs, pharmacy dispensing data, re-admissions and hospital quality data, and even data on patient satisfaction. What most health systems need more help with, however, is to integrate and compile the data and use it in a meaningful way.
This field is certainly for those with a very analytical mind that are also comfortable learning programming languages (Hadoop is an open-source software commonly used) and developing an advanced knowledge of Excel and others. The promise, however, is huge: take for example this case study that used Big Data to improve the correct diagnosis of two serious heart conditions by 17 percent.
Certified Professional in Patient Safety (CPPS)
Medical errors are now the third-leading cause of death in the United States and account for 10 percent of all deaths in the United States. While there is a lot of conversation around healthcare becoming highly reliable like the nuclear power and airline industries, we are unfortunately not there yet. The publication of the Institute of Medicine's piece To Err is Human brought the issue to the national stage twenty years ago.
The Certified Professional in Patient Safety (CPPS) credential is earned by demonstrating a high degree of competence in patient safety, including human factors engineering and planning and implementing patient safety initiatives. The exam covers five areas of patient safety: culture, leadership, patient safety risks and solutions, measuring and improving performance, and systems thinking and design/human factors.
In the area of patient safety the CPPS credential is likely the most recognized; in fact I have seen job ads that either require the credential on hire date or require that it is obtained within a certain timeframe after starting employment. Healthcare would greatly benefit from more professionals in this area to help us on our journey to high reliability.
What other certifications and skills would you pursue to advance your career? Share your thoughts with us on Twitter, and contact our team to learn about career opportunities!