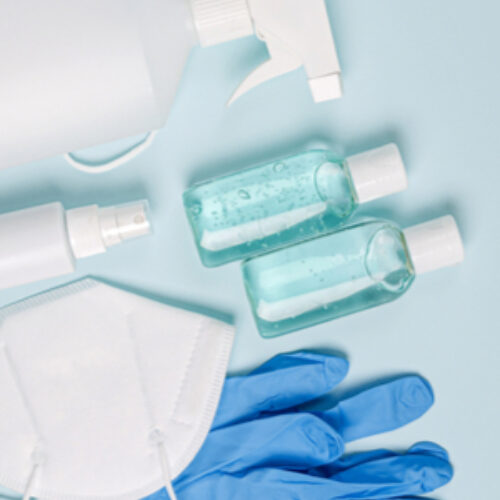 While COVID-19 can feel like the end of the world sometimes, the truth is that epidemics and pandemics are nothing new. In this blog post, our clinician liaison Susan Kelly talks about how far we have come in recognizing and dealing with these deadly outbreaks.
Pandemics Throughout History
One of the earliest known pandemics dates back to Athens, Greece in 430 B.C. Some experts believe that it could have been an outbreak of Typhoid Fever. There were actually three bubonic plague pandemics. The first one appeared in 541 A.D. It is sometimes referred to as the Justinian plague.
The second outbreak of bubonic plaque was in 1345. Wreaking havoc through Europe, it was responsible for the death of one third of the world's population. Along with this second outbreak of the plague, the practice known as quarantine began in Italy. Any ships coming into Venice from an infected area had to anchor for 40 days before docking to protect people from the plague. The last major plague outbreak was in London, England in 1665. 1817 saw the first of seven Cholera pandemics spanning over a 150 year period.
In more recent years, there was the Russian Flu pandemic in 1889, and the Spanish Flu in 1918. An estimated 500 million people from the South Seas to the North Pole were victims of the Spanish Flu. One-fifth of those died. There was the Asian Flu in 1937, HIV/AIDS in 1981, SARS in 2003, H1N1 Flu (which I had the displeasure of contracting) in 2009 and now COVID-19 in 2020.
While there have been many more pandemics over the centuries, these are just some of the more notable ones.
The Road to Standard Precautions
As we begin to enter into another cold and flu season, I'm sure most of us are concerned about what to expect in regards to Covid-19. Will there be another deadly outbreak as was seen over the past several months, will the country see another shut down and will there be plenty of PPE to go around?
I'm not sure about you, but I still have not been able to find a canister of disinfecting wipes in my grocery store. The initialism, (not to be confused with acronym,) PPE is now as common as ATM, VIP and DVD. Or for those who like to text, BRB, JK and IDK. Personal Protective Equipment or PPE has been around for as long as I can remember. Whether or not we chose to utilize it was a different story.
By the early 1900's basic precautions, wearing barrier gowns, hand hygiene and disinfection processes, were being utilized by hospitals. In 1970 the Centers for Disease Control (CDC) published a manual titled "Isolation Techniques for Use in Hospitals." The CDC made updates and improvements to the original manual in 1975 and 1983.
In the wake of the HIV/AIDS epidemic between 1985 and 1988, Universal Precautions (UP) were created. These precautions were meant to reduce the risk of transmitting infection by treating every patient as a potential source of infection. In 1987, UP were adjusted by a set of rules known as Body Substance Isolation (BSI). BSI focused mainly on the isolation of all moist and potentially infectious body substances regardless of infection status of patient.
In 1996, both practices were replaced by the latest approach known as Standard Precautions. Standard Precautions were designed to reduce the risk of transmission of bloodborne and other pathogens in hospitals. There are 5 basic steps that encompass Standard precautions, which include:
Education.
Hand washing.
Use of protective barriers (Personal Protective Equipment (PPE))
Safe handling/disposal of contaminated material.
Cleaning of contaminated surfaces.
Standard Precautions Are Effective
While Standard Precautions have been in use since the early 1990's, our current pandemic has really brought them into the limelight. This is truly one way to help stop the spread of not just the covid-19 virus, but many other infectious diseases as well.
I hope that some of you can take comfort in knowing that yes, we have been here before, and yes, we will get through this.
When we do finally get through this, let's keep our guard up and continue to utilize our standard precautions to help keep the spread of all infectious diseases at bay. Stay safe and stay healthy.
Can we be of any help during these unprecedented times? Fill out the form above or reach out to an account manager today.