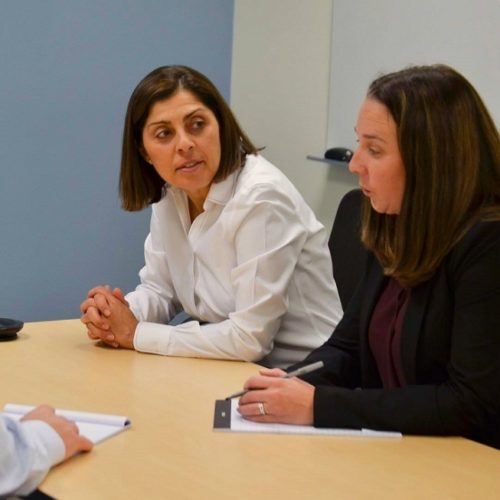 Traveling as a medical professional can be a very hard job. Every few weeks or months you have to find a new job, new place to live, and all of the major and minor annoyances involved with traveling. Your recruiter and other members of the team play an important role in making the transition as smooth (and with as few annoyances) as possible, including extending a contract where you already are assigned.
"This is a very hard job to get up and move," says Lina Gallotto, president of Barton Healthcare Staffing. "There are so many little things to think about from transferring prescriptions to making sure your mail catches up with you as move around. While there are hardships, it still can be fun and rewarding."
To help alleviate these hardships, there is an entire team behind you. The recruiter works with the clinician from the very beginning. They know what questions to ask to match the person with the right job. This is often more than just saying "emergency room in New York City". There are so many options available from large city academic medical center to small town critical access hospitals in all 50 states, narrowing down the possibilities can take some time and work.
Recruiters: Not Just Job Finders
"Recruiters are not just job finders," notes Ms. Gallotto. "They explain the job, the location, the facility, the patient population, and how traveler-friendly a facility may be. They work with our clinicians in so many ways, at all hours of the day"
There are also other members of the Barton Healthcare Staffing team. Once an offer is accepted, there is an onboarding team. They are in place to walk clinicians through the maze of paperwork and other requirements that need to be completed before day one of an assignment. This includes collecting tax forms, making sure that all of the pre-employment health testing is completed, and following up on testing or compliance issues.
Teams Tackle Licensing
There is also a licensing group available. Each state is different in their licensing requirements and speed, and some have interstate compacts that make licensing a breeze. For more information, read about the interstate nursing compact or the physical therapy compact.
The BHS licensing team helps you not only fill out the forms, but also gives guidance on many small details such as what types of fingerprints are acceptable and whether you will have to provide transcripts from your nursing school. They also know how long the process takes, to make sure you have enough lead-time to get a license before you are expected to start. There is a big difference between states where you "walk through" the license in a day or two, while others can take six weeks or more.
"It is very important to get your paperwork all lined up," says Ms. Gallotto.
Neither the clinician nor us want someone to get to a facility missing something so they can't start on time. These are very complex assignments that are customized for each facility. It is the entire infrastructure that makes this all work for the clinician.
Travel Helps Get You Where You Need to Be
Many clinicians will make their own travel arrangements for getting to their new job and arranging a place to stay. For those who want help with travel and/or housing, there are teams to help. Even if you want to make your own arrangements, specialists can help answer questions and make suggestions based on their experiences and feedback from other travelers, and offer you Barton Healthcare Staffing-specific discounts. Contact your recruiter to learn more about those.
Recruiters Know Motivation and How to Thrive
Although there are teams for every aspect of arranging a successful assignment, the recruiters are also trained in most of these aspects as well.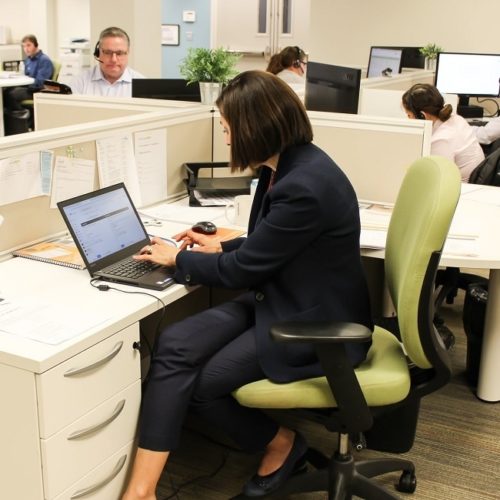 "I want my recruiters to sort of live the life of a traveling clinician while they are working for us," stressed Ms. Gallotto. "I want them to know the area and to be able to do so much more than just tell someone they are going to Birmingham, AL. They should know the cost of living, how much housing costs, what to see, how is parking at the hospital, and the ins-and-outs of the facility."
She says these are the kinds of things you have to know to really understand what motivates clinicians and the best ways for them to feel comfortable and thrive.
"There are over 2,000 firms for clinicians to work with, so we need to be different and make sure we have good connections and good relationships with our people," says Ms. Gallotto.
We want our clinicians to feel comfortable that their recruiter and the entire team here is looking out for them and are trustworthy. They should want to stay in touch with their recruiter and not just have them call when a job is available.
Ready to find your next job? Contact a BHS recruiter today to learn more about our open positions!