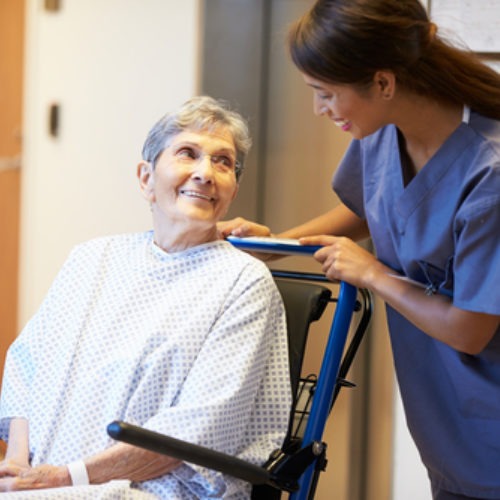 Travel nursing can broaden your experience as a nurse and help you travel all around the United States. In order to get the most out of your career as a travel nurse, it's smart to go into a high-demand specialty field. These are the five most in-demand fields for travel nursing in 2020!
Intensive Care Unit
The Intensive Care Unit (ICU) is a unit like no other. As an ICU nurse, you will care for the sickest patients in the hospital. Travelers crave various hospital experiences. You will learn a lot by traveling as an intensive care nurse, but you have to learn and work at a fast pace. It's exciting to see the progressing medical advancements in some hospitals.
Before enduring the ICU as a new traveler, be sure to gain intensive care experience. It will help you bring knowledge from what you know to other places. Between you and your new coworkers, you can help patients nationwide by collaborating with other nurses and doctors.
Operating Room
The operating room (OR) has elective and emergent cases every day. The OR nurse has to understand the sterile technique and how to circulate through different surgeries. To be an OR nurse, you have to be organized.
The OR can vary with the types of surgeries you will experience. Each day you work, you can go into a specialty like orthopedic, urology, gastric, gynecological surgery, or another surgical specialty area. You will be in an OR every day at work, but you will experience a variety of different specialties. Those who have years of experience under their belt can benefit from operating room travel nursing.
Labor and Delivery
As a labor and delivery nurse, you will not be sitting and rocking babies. Nurses that desire to work in the labor and delivery specialty must like a fast-paced, rapidly changing environment. Skilled labor and delivery nurses use critical thinking skills to act because emergencies arise in that department quickly. You will get to learn different areas like the OR (related to OB cases), labor and delivery triage, antepartum, and high-risk areas. You have the opportunity of assisting in bringing beautiful lives into the world, the reason why many go into the specialty.
Though, many nurses who transitioned to labor and delivery feel like brand new nurses again because it's such a different area of nursing work. It is wise to gain some labor and delivery experience before traveling in this specialty area.
Pediatric Intensive Care Unit
The Pediatric Intensive Care Unit (PICU), is very different in the types of patients you will care for, compared to the adult ICU. The PICU is for a nurse who wants to not only care for the young population, and take care of those families. Watching young children battling illness isn't for the faint of heart, so the nurses in this specialty are extraordinary. If you like to educate, but also like to care for the sickest little ones, this may be the specialty area for you.
Medical-Surgical / Telemetry
Registered nurses are transitioning into nurse practitioner degrees after obtaining their BSN or specializing in an area of nursing. There is a place for the advanced practice nurse, but also there remains a significant need for a medical-surgical nurse. Medical-surgical nurses are always in-demand because of the sicker and older population. Nurses who work in the area of med-surg get their primary nursing priorities and time management in line. If you like this type of work, you're desired. Therefore, the need for medical-surgical nurses is in every single hospital throughout the nation.
Long Term Acute Care
The population of older people is increasing, and therefore, the need for more nurses increases in assisted living homes and nursing homes. The demand will continue to grow as our population of baby boomers increases. If you have the desire to care for people in the long term care setting, while in a short term contract, this is an area that has a need!
Travel nursing is a great way to see the country, gain valuable experience, and to command a higher salary than traditional nursing. However, in travel nursing, the pay rate and ability to work wherever you want are both determined by your acute specialty. The more in-demand your specialty is, the higher the pay, and the more likely you can find a contract in an area you'd like to live.
Ready to begin your journey into traveling healthcare? Contact the Barton Healthcare Staffing team today to get started!