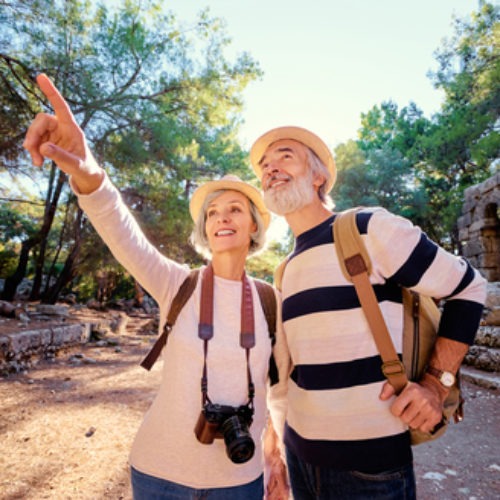 Those Travelling with Clinicians Can Find Employment Challenging
Many nurses and allied health professionals want to travel with their spouses or significant others. Employment of the significant other can be a problem when they aren't also traveling clinicians. The concerns are exacerbated by 13- to 26-week rotations as places hesitate to hire an employee with an "expiration date" so close employment date.
One option is starting your own job and take it with you. Freelance opportunities can be found in writing, web design, and the creative arts. For the most part, if you have a telephone and the internet you are good-to-go no matter where the traveling clinician life takes you.
Positions That Travel Well
There are some positions that travel well. Many national companies such as Lowes, CVS, and others have fairly liberal transfer policies. You can move from one store to another with little trouble. You may be able to keep current benefits and have no loss of seniority. This can be important in getting the shifts you want.
Most jobs in food services can be obtained in almost any place. Hostesses, wait staff, and bartenders are in demand in the biggest cities and the smallest towns. While many states require licensure for bartenders, obtaining these are usually not difficult.
Building Trades
Building trades can be a good way to stay employed while traveling. However, there can be major hurdles in licensing. The biggest is probably figuring out where to go to get the license. Some states license building trades such as plumbers or carpenters at the county or even city level, others through the state. There is also a wide variety of ways the individual jurisdictions handle license reciprocity. Some issue licenses based on your original state with no paperwork other than filing a form and paying a fee. Others require a test given only a couple times a year.
If you belong to a union, check with a nearby local to see what is needed and what help they can give you in getting licensed. This has the advantage of keeping your retirement and other benefits growing. In many places the union is a clearinghouse for members making it easier to find a position.
Telecommuting Another Option
Commuting via telephone is another area of employment transferable from place-to-place. As long as you have a telephone and internet access you are good to go. Among usable websites are www.virtualvocations.com, www.flexjobs.com, and general employment sites such as www.indeed.com. Searching on "telecommute" can help you find options.
There are temporary employment agencies available in towns and cities. You might want to consider a national or regional agency that can go with you as you travel.
Temporary Employment Agencies
Many of these, such as Manpower, cater to labor such as warehouse or delivery helpers. Others will hook you up with clerical or other office jobs. You may also be able to find temporary engineering or other professional jobs.
Search online for "temporary employment agencies" to find resources. Your search should include local temporary employment message boards to provide leads as well as advice on who to work for and who to avoid.
Seasonal Jobs
There may be more opportunities for employment during certain times of the years. Many retailers and places like FedEx or UPS add workers seasonally to cover the Christmas rush. Tourism-related industries from food service, to hotel employees, to museums and fishing boats need more people to handle the crowds. Another option may be the facility where the clinician is working.
Be Creative
Be creative and don't be afraid to ask if someone you know or nearby is trying to find workers. Some significant others found paying work helping with hook-ups or in the mini-mart at the RV park. Others have gotten a paycheck from putting up flyers for handyman work or mowing lawns.
The main thing to remember is that, while the temporary nature of your availability can make jobs a little harder to find, they are there with a little luck and a lot of looking around.
Ready to begin your journey into traveling healthcare? Contact the Barton Healthcare Staffing team today to get started!