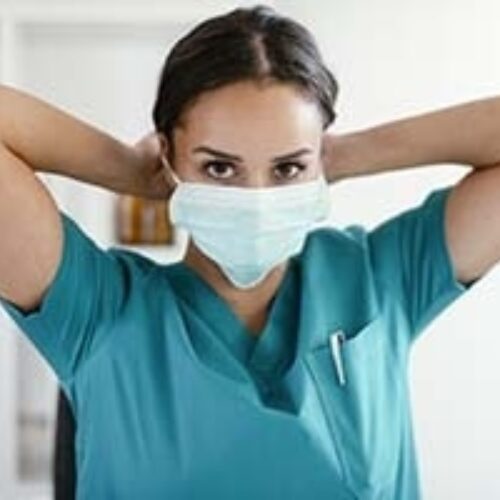 What is Travel Nursing?
A travel nurse is a registered nurse who works in a temporary role in multiple locations to assist with staffing needs. When healthcare facilities need staffing, they frequently call on travel nurses to fill these vacancies, from patient fluctuations to planned employee time off such as for maternity leave.
You typically work through a travel nurse agency that assists you with finding assignments and managing your employment. The average assignment is 13 weeks but can be as short as a few weeks, to up to six months. Travel nursing isn't for everyone, but it can be a great career choice if you want to meet new people, crave new adventures and change, and want to expand your clinical expertise.
Why would you want to be a travel nurse?
If you're the type of person that gets bored easily, or doesn't like to deal with the same co-workers and facility politics, travel nursing can be a good choice for you because you're never in one assignment for long.
Being a travel nurse allows you to have flexibility in where you work and how often. Though it's harder to get vacation time as a travel nurse, you can decide if you want to take time off between assignments. You'll also gain experience working in a variety of environments learning new procedures, protocols, and charting systems.
Working as a travel nurse gives you the satisfaction that you're helping to improve patient care and safety by helping to increase the staffing ratios in units and departments that are in need of nurses. That tends to come with higher compensation. Of course, this will depend on the location of the assignment, the shift, and the specialty. But in general, you can expect free housing or stipends, bonuses, and higher rates, especially if you cover those less desirable shifts such as weekends, nights, and holidays.
What qualifications do you need?
As a travel nurse, you will have either an associate or bachelor's degree in nursing. More health care facilities now require a bachelor's degree, so it could be difficult to find assignments if you don't have this. Many agencies want you to have a year or two of hands-on nursing experience in a certain specialty. For instance, if you want to work in ICUs as a travel nurse, most agencies require you to have at least a year of ICU experience.
Depending on your area of specialty, you may need to have a certification such as Advanced Cardiac Life Support (ACLS) or telemetry certification. Of course, having these credentials can help you land higher-paying assignments.
You will also need to adapt to change quickly in addition to having the necessary skill set for a chosen specialty. This is because orientation is much shorter for a travel nurse, usually just a few shifts before you're up and running.
Where can you work as a travel nurse?
You can fill in for staffing shortages in a wide variety of places. Some common areas that are in demand for travel nurses could be ICU, telemetry, emergency department, or medical-surgical.
Assignments could be anything from large urban teaching hospitals, to rural community hospitals, or outpatient clinics. If you're unsure about which environment you enjoy the most, you can try out different types of facilities to get a feel for what you are most comfortable with.
Some agencies allow you to travel internationally, and others are for assignments located in the United States. In the beginning, you may be more restricted to where you can go on assignment, but as you gain experience, you can be more particular about where you go as well as the length of the assignment.
How to get started
You will want to research staffing agencies because each one offers different compensation and benefits. Ask other travel nurses about their experiences. You will want to find out how each agency takes care of all the aspects of your employment such as:
Medical benefits
Housing
Time-off
Bonuses
Salary
Once you have chosen an agency, make sure you get all your questions answered and the necessary paperwork completed. Agencies usually work with you on finding assignments to interview for, and taking care of managing the required documentation you need to provide for the facility. You will want to discuss what you're looking for in an assignment, where you'd like to be assigned, and what your qualifications are. Your agency recruiter is there to help you get the best assignment for you, so make sure you're staying in touch with them along the way.
Recruiters will generally help you schedule interviews with facilities and will help you navigate accepting an offer for an assignment. You'll work with your recruiter on hiring details and then you can take on your first assignment.