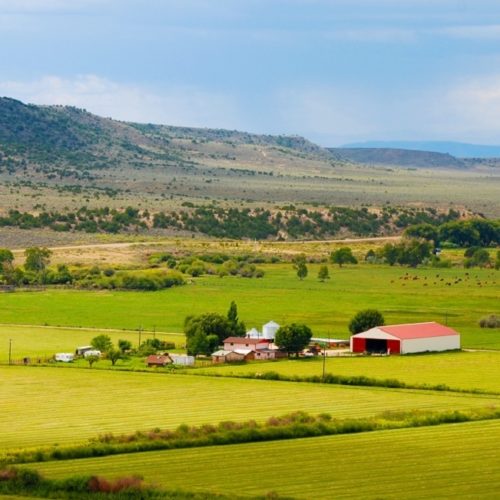 Rural hospitals tend to have trouble drawing healthcare professionals of all levels to their facilities. Traveling to the countryside can be fulfilling and frustrating — often at the same time.
Obstacles faced by healthcare providers in rural areas are very different from suburban and urban areas. Rural residents tend to be poorer and more likely to be below the poverty line. Patients are more likely to be uninsured, and un- or under-employed. These factors are all exacerbated by the long distances that often have to be traveled to get to care.
Challenges and Fulfillment
Practicing outside of major population centers can be challenging and fulfilling professionally. You will often have to mix your own IVs. Resources can be stretched thin limiting the variety of dosages available for medicines. Thus, you have to be able to calculate doses more often to get the correct medication from what is available.
The scarce resources means that you will have to rely on ingenuity. "McGyvering" is a valued talent among nurses in the countryside. This can lead to different definitions of what constitutes quality care. Urban facilities may have well-defined checklists outlining what quality of care looks like. Rural hospitals can have a much more subjective idea often focusing more on patient comfort, driven by the expectations of close-knit communities.
Wide Variety of Patients
Nurses in rural communities sometimes see a much wider variety of patients and conditions. You don't see the same type of patients all the time and it can be a more rounded practice.
In the same vein, rural hospitals often have spikes of high acuity followed by lulls. Since smaller facilities cannot afford a float pool, you may work in a more varied practice, going exactly where you are needed the most.
Small Town Culture
The culture of smaller towns is another aspect. Many alternative treatments come from rural settings and there may be healthcare-related superstitions that you will have to understand and be able work with. For example, many mothers will ask that an axe be put under the bed to help lessen labor pains, as depicted in these bits of folk wisdom from the Old Farmer's Almanac.
Because of the lower availability of physicians, nurses in the country have a higher level of autonomy, which also means more responsibility. You take more verbal orders requiring you to have a higher level of knowledge and understanding to avoid errors.
Intimate Connections
Hospitals in smaller population areas are more intimately connected to their communities. This can result in quicker and closer assimilation of the traveler into both the facility and the town. You are enveloped into the existing community allowing you to experience a new culture more up-close-and-personal than might be available in highly populated areas.
This can be both good and bad. Nurses may see their patients in the community and interact with them around town. The other side is that, in small towns, everyone knows everybody else, which can make maintaining boundaries and HIPPA-required confidentiality a challenge.
Before Making the Jump
There are some concerns that need to be considered before making the jump. The pace of life can be much simpler and more laid-back. If you are a person needing the pace of an urban area, this may not be a good fit.
That is balanced out for many with the amenities available. While major nightclubs and concerts aren't often seen, every small town has their own local eateries and some can be quirky and good. Local musicians can be seen in many places and run the gamut from rock to the local high school band. There may be rivers and lakes to enjoy and back roads or woods to explore.
Housing
Housing is often a major issue – regardless of rural or urban assignment. Very rarely will you see major apartment complexes in small towns and even rarer are those offering short-term leases. If available, there could be a steep premium if staying for less than 6 months or a year.
If you are flexible, you can find in-law quarters in a person's home or other shared living arrangements, such as in a long-term Airbnb stay. There are often hotels, motels and extended stay accommodations. The very small communities are less likely to have hotel chains, so you may have to look for locally-owned places to stay, or opt for a longer commute.
Communications
Another thing to think about is access to communications. There may be some holes in cell networks and you may have to switch providers. Internet access can be even spottier than cell service. If it isn't available in your housing, the best option may be getting an air card or personal hotspot to connect your computer to the internet via your cell phone.
Ready to try an assignment in rural America? Contact a BHS recruiter today and let the adventure begin!