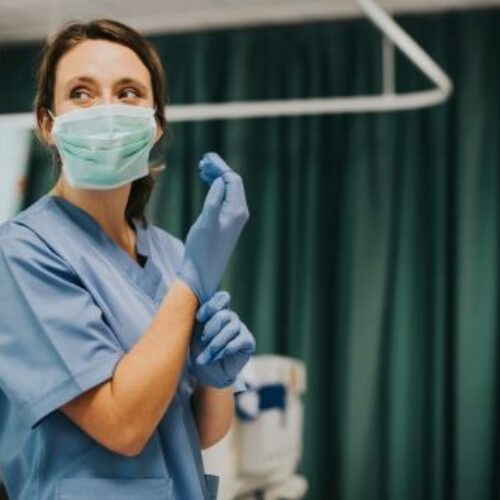 Getting into a career in travel nursing can feel scary if you've never done it before. Regardless of whether you're a new graduate, in retirement, or switching over from a permanently employed position, there are ins and outs of travel nursing that many don't pick up until they're actually on the job. Of course, your recruiter is always there to work with you 1 on 1 through the whole process when you're starting out, but it always helps to get some insider tips from others who are experienced in the travel nursing space. Barton Healthcare staffing asked travel nurses for tips on how to prepare for a career in travel nursing. Check out what travel nurses have to say based on their first-hand experience:
Housing
"New travel nurses should know that one of the most important parts of starting a career in travel nursing is knowing how to set up housing."
-Sean Marchese, MS, RN, Travel Nurse
One of the biggest challenges of booking a travel nursing assignment can be finding travel nurse housing, especially if you're choosing to rent an apartment or other accommodation. Of course, your recruiter at Barton Healthcare Staffing is there to help you through the process, but it's good to proactively look into rentals, short term leases, and other options in the area where you'll be working. You can also always try to negotiate for short contracts for individual bedrooms in larger houses. Always stay ahead of the curve of the current housing market by looking and booking options as soon as you know where you're headed.
Connecting
"Join travel nursing facebook groups! These groups are a wealth of knowledge! Nurses just like you have asked and gotten answers to your most burning questions."
-Anastasia and Sara Prech, Travel Nurses
While your recruiter may be knowledgeable about the industry, they won't always be able to answer all of your travel nursing questions and address every concern because, well,  they've never been on a travel nursing assignment themselves! Second to gaining first hand experience, the best way to learn about travel nursing is by making travel nurse friends, asking them questions, and listening to their advice. Connecting with other travel nurses can also help you feel less alone on your travel nurse journey, and can provide a sounding board from others in your industry if any problems ever arise. The great thing about travel nurse facebook groups is that they are private, requesting your NPI number before you are able to join, so the groups are made by travel nurses, for travel nurses only!
Communication
"Be clear with your boundaries and priorities with your recruiter and make sure these are included in your contract!"
-Anastasia and Sara Prech, Travel Nurses
Being honest and straightforward with your recruiter about what you are looking for helps them to better help you. Communicate preferences surrounding on call shifts, nights, block scheduling, weekends, and whatever else is important to you. Always be sure to communicate both your hard and soft boundaries with your recruiter as well. When your recruiter knows what jobs will definitely be off the table for you, it helps them to narrow down to only the jobs that you want to hear about. On the other hand, when they know your soft boundaries, they can help to get you out of your comfort zone, and open you up to more opportunities that you may find out that you enjoy, or even prefer!
Travel nursing is an amazing opportunity to make more money while exploring the country. Don't get too overwhelmed with starting out, and trust yourself, your recruiter, and the advice of other travel nurses to guide you!