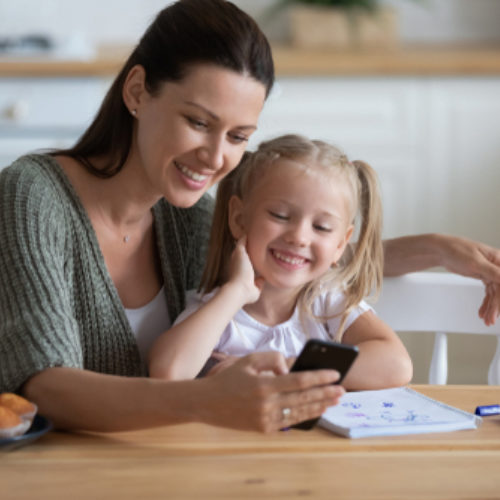 As COVID-19 continues to spread throughout the country, a majority of us now find ourselves at home with our families. Everyone says they wish they could spend more time with their family, but you know what they say, be careful what you wish for! Jokes aside, the world is a scary and uncertain place right now. Anxiety levels are high for most people and it is hard to process everything. Below I have provided some ways I am getting myself through the COVID-19 outbreak. Hopefully I am able to give you some new ideas on how to cope with social distancing.
Avoid Binge Watching the News
The news is a valuable source of information during times of crisis, but it is important to know how much of it to consume. For example, as each day passes, news stations will show a graphic that displays a spike in confirmed COVID-19 cases, thus generating fearful conversations on social media. In reality, confirmed cases are spiking because more tests are becoming available. It is important to be able to interpret all news station graphics properly before reacting to them. Personally, I have been only tuning into the news when my local governor, mayor, or The President are speaking. They are the people who will give you the most important information, so if you are going to watch the news, I recommend limiting your consumption.
Keep Exercising
The gyms may be closed, but that does not mean you can't work out. If you do not have the luxury of having a home gym or workout equipment, there are still ways to keep in shape in the meantime. If you are able to, go for a walk. Getting outside will be great not only for your physical health, but also your mental health. Just be sure to be cautious about how close you get to people who may have the same idea. Some states may be in lockdown, so this may not be an option for everyone. If this is the case, I recommend finding exercises you can do indoors.
A lot of gyms are offering free virtual classes, so perhaps looking into one of those could be beneficial. If that is not your speed, doing simple push-ups and/or sit-ups every day along with other exercises will suffice. Performing some sort of activity every day will keep your spirits high as well as pass some time.
Pick Up a Hobby
This can be a new or old hobby! Whether it be something you used to do as a kid or something you've always wanted to try, having a hobby you can do indoors will certainly help pass time. Here are some things I have either tried or plan on trying:
Cook new recipes
Read more books
Write in a journal
Draw
Play a new video game
Whatever it may be, finding something to do every day will make the days seem shorter. Amazon is still (at the time of writing) delivering packages, so if there is something you need to kick-start your hobby, but you do not want to go to the store, see if Amazon can send it to you.
Stay Connected with Friends and Family
Technology is a wonderful resource. Social distancing does not apply to the virtual world! Connect with loved ones over FaceTime, Skype, video gaming, or any other communication platform you may have. Maintaining a connection with the people you care about helps remind you that you're not alone.
There is no denying what is currently happening in our world is unprecedented. We are entering uncharted territory and it is easy to feel afraid. Together as a nation and as the human race, we can work together and get through this. Remember, storms are only temporary, no matter how big or small they are!
Stay safe everyone.