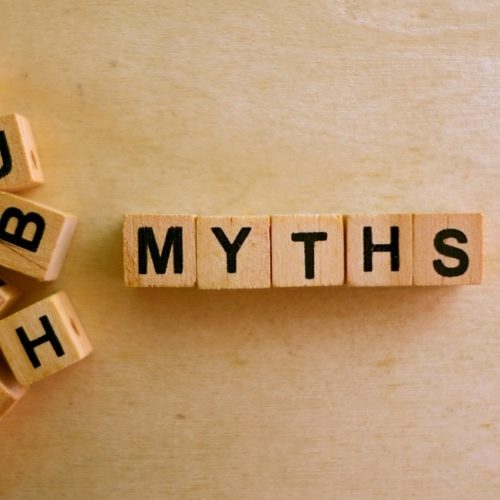 Many companies offer appealing roles for travel nurses. Despite the variety of opportunities, nurses often go into travel nursing with false assumptions of what the position will entail. This article will explore some common myths of travel nursing, and break down the facts to know before diving in.
Myth: You will make at least $90/hr.
Reality: You will earn the standard rate in your particular area. This rate is not unified across the United States due to varying living costs. When you acquire a travel nurse assignment, your salary will be dependent upon a few factors:
Your nursing skill set and experience.
Base pay in the area.
Whether you have a flat wage or a stipend attached to the rate.
Barton Healthcare staffing offers our travel nurses both, an hourly rate (paid weekly) and a stipend to help cover your travel expenses!
Myth: You have the freedom to "call the shots" as a travel nurse, and can do as you please.
Reality: When you accept a position at a hospital, you are considered a contracted employee and expected to serve as a member of their healthcare team, and act professionally. If they need you to relocate to another unit, you uphold your team member duty and float on over. If you don't know the answer to a question, it's not appropriate to say, "I don't know, I'm just a travel nurse." You should always say, "I am not sure, but I will find out."
Myth: As a travel nurse, you only have to work when you want.
Reality: Yes, and no. It's likely that you will be brought into a certain facility due to low nurse staffing numbers. Therefore, you will likely be scheduled when there is a particular need for help. You will still have time to enjoy the scenery of your travel location, but it won't be a constant vacation.
In order to accomplish your ideal work-life balance, mention desired days off to your recruiter when searching for assignments, and plan ahead for how much of a break you want between assignments. Your Barton Healthcare Staffing recruiter will be happy to find your next contract during your current one, so you can plan how much off-time you want between the two, what that schedule looks like, and know exactly when the next one starts.
Myth: As a travel nurse, you won't be required to work on holidays or weekends.
Reality: You are a member of the hospital team, and are expected to follow the same rules as the rest of the staff. This may include shifts every other weekend and every other holiday, unless you made prior arrangements. Some assignments don't require holidays, while some do – make sure to check with your recruiter if you have questions.
Myth: When you complete a travel nurse assignment, you won't be able to return to that facility.
Reality: If you are an excellent asset to the hospital team, they may want you to work multiple contracts for them. Your level of patient care and personal attributes can determine whether your manager decides to sign you on again or move on. However, a certain facility may have brought you on based on circumstances that created a temporary staffing loss, such as pregnancy or planned vacations. Once pregnant employees and staff return to work, they may not have a need for you anymore. At this time, you will likely move on to another assignment, but if you love a facility and want to extend – ask!
Myth: As a travel nurse, you won't receive company benefits.
Reality: You will be eligible for the benefits that your staffing company offers. For Barton Healthcare Staffing travel nurses, you would be a full-fledged W2 employee eligible for a 401K plan, health, dental and vision insurance, and other benefits. Always review the package before committing to a travel company. This will help you determine whether the travel company is reliable, and if they offer the perks you want and/or need.
Myth: Jumping across a range of travel nurse assignments will look bad on a resume.
Reality: On the contrary! This varied experience will look impressive on a resume. It demonstrates that you have worked at many different locations, with different systems and patient populations, and are able to offer a wide span of knowledge. Employers will welcome your ideas on how to improve certain processes and the overall practice. Just make sure to clarify your traveling specialty your resume, so it doesn't look like you are simply job hopping.
Myth: The travel company determines your next assignment location.
Reality: Actually, you are the one in complete control of your next assignment, and your entire travel career. This level of authority is exciting! Your BHS recruiter will always consider your preferences when booking your next contract, so feel free to be transparent with them on what you're looking for.
Travel nursing offers an assortment of benefits that nurses enjoy. Traveling isn't always an option for nurses due to family obligations or simply a high level of comfort in their current environment. However, if you do have the interest and ability to pursue travel nursing, keep in mind that it's an unmatched experience. Sometimes, it just takes breaking free from a few common myths and limiting beliefs to get there.
Ready to get started as a travel nurse? Heard more myths you want answered? Contact a BHS recruiter today!