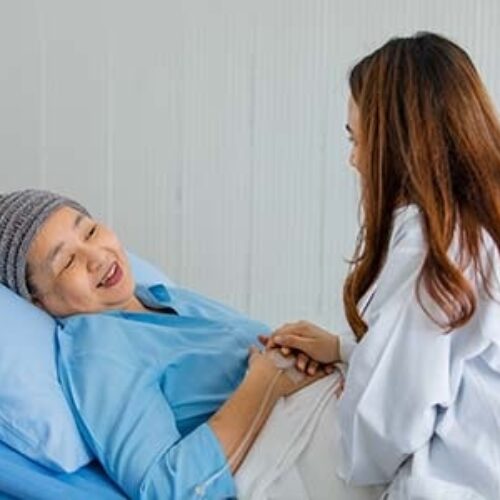 In an era of debilitating uncertainty, one thing has become glaringly obvious: it's a great time to consider becoming a travel nurse.
While the COVID-19 pandemic continues to ravage the United States, the healthcare industry is facing staffing shortages like never before. Many hospitals are turning to travel nurses to fill in the gaps.
The high demand for healthcare workers works in the favor of nurses who are licensed to practice medicine in multiple states.
But how does one become a travel nurse? And what are the best places for a travel nurse to practice? Keep reading to find out all of the best cities and states for travel nurse jobs in 2022.
What Are The Best States For Travel Nurse Jobs?
Chances are, as a nurse, your goal is to find continual work. If that's the case, it is not the best strategy to rely on one location to provide consistent employment opportunities.
When it comes to finding the best travel nurse jobs, it's a good idea to focus your search on states and cities with larger populations or those with a high need for your profession. Alaska and Hawaii are desirable destinations, but their small populations limit opportunities.
In this list of best states for travel nurse jobs in 2022, we will focus on states with larger populations and higher demand for travel nurses.
Search for your travel nurse job now.
California
California is one of the most populous states in the country. It also boasts incredible and varied scenery. Explore everything from beaches to mountains to deserts and vibrant cities.
San Francisco is a great location for travel nurses. You can expect above-average pay and state-of-the-art hospitals such as UCSF Medical Center, which consistently ranks in the top ten hospitals in the country.
Los Angeles also offers a great location, competitive pay, and excellent healthcare facilities. If you're looking for an excuse to live in one of the best cities in the United States, this is your chance.
Cedars-Sinai Medical Center and UCLA Health are among the most well-known hospitals in the area recognized for high quality patient care. Here you'll have the chance to learn from some of the best medical practitioners in the industry.
California is also home to many underserved rural populations. The San Joaquin Valley has higher rates of chronic diseases than the rest of the state. It's also medically underserved and is facing healthcare shortages. So, if your goal is to work in an underserved area or to gain valuable knowledge at a top-tier hospital, California may be a great option for you!
New York
Another epic American city for travel nurses to find work is none other than New York City.
New York boasts opportunities to work in some of the city's most well-known medical institutions. From Mount Sinai to Memorial Sloan Kettering to NYU Lagone, the options are top-notch and many. Remember, New York is a large state with facilities ranging from hospitals, to private practices, to some of the most well-known universities in the nation. Your practice setting could vary which makes New York a great destination for new travelers.
Colorado
Denver is another top-ranked city for finding travel nurse jobs. In addition to access to fresh air and myriad outdoor activities, you'll have your choice of high-quality medical facilities.
Some of the top options include the Children's Hospital of Colorado and the University of Colorado Health System.
Denver is also home to some of the best new chefs in the country. If you are a foodie, this may be a great option for you!
Texas
The city of Dallas isn't just one of the best cities for travel nurse jobs, it's one of the best cities for jobs, period. You will find no shortage of job opportunities at the city's many hospitals and medical centers.
As one of the fastest-growing cities in the country, Austin is another excellent option for travel nurse work. The demand for nurses at Austin's top-ranked medical facilities is pretty much constant.
Texas is another state with over a hundred medically underserved rural counties. This is a great opportunity to provide care where it is desperately needed. You'll also have more opportunities to practice in different settings.
Like Colorado, Austin, TX has a young population drawn to the city because of the restaurants, art, and great culture.
Travel Nurse Careers
A travel nurse is a licensed nurse that is employed by an independent nursing staffing agency rather than one specific hospital. There are many benefits that come with travel nurse careers.
Travel nurses are in high demand due to the shortage of healthcare workers and people pursuing healthcare careers during the pandemic. This nursing shortage means travel nurse pay is highly competitive.
Travel nurses often work in several different states across the country. They may also travel to work internationally. If you decide to become a travel nurse, you do not necessarily have to travel to a faraway destination.
Here's what you need to know about becoming a travel nurse.
Becoming A Travel Nurse
The basic requirement for becoming a travel nurse is having an active nursing license. Some are Licensed Practical Nurses (LPNs) who have completed diploma programs.
Other travel nurses have a Bachelor's or Associate's degree in nursing. The majority are Registered Nurses (RNs), but LPNs are equally qualified for travel nurse careers.
Licensing
In order to practice nursing in any particular state, nurses need to be licensed in that state. The Nurse Licensure Compact (NLC) enables nurses to practice in the healthcare industry across state lines.
This program gives travel nurses a "compact license" which allows them to work in states that are members of the NLC.
If you already live in an NLC member state, you can assume you have a compact license so long as you hold a current nursing license in that state. If you don't have a compact license, it is not complicated to obtain one.
To obtain a compact license, establish a legal residence in the compact state, then apply for a license. Having a compact license opens up your options as to where you can practice medicine.
Travel Nurse Pay
Because travel nurses are in high demand, nurse salary is highly competitive. Travel nursing offers an extensive range of salary options and specialties such as Labor and Delivery or ER are higher paying roles. Additionally, pandemic travel nurses are earning as much as Nurse Practitioners in some cases. Another benefit is that companies frequently offer housing stipends and pay for accommodations as well.
That means it is possible for a travel nurse to earn over $100,000 in a year.
Travel Nurse Jobs
To begin looking for travel nurse jobs, you need to first decide which states and cities are most appealing to you. Typically, the more populous the city, the more work there is available. Travel nursing agencies, such as Barton Healthcare Staffing, also can help help you find the best assignments (short term or long term).
Start looking for your ideal travel nurse jobs here.
Best States For Travel Nurse Jobs In 2022
If you've been considering transitioning into a career as a travel nurse, now is the time to make your move. The best states for travel nurse jobs in 2022 include California, New York, Texas, Colorado, Hawaii, and more.
Barton Healthcare Staffing believes positive relationships are at the core of quality staffing solutions. Contact us to learn more about our temporary healthcare staffing opportunities and resources.