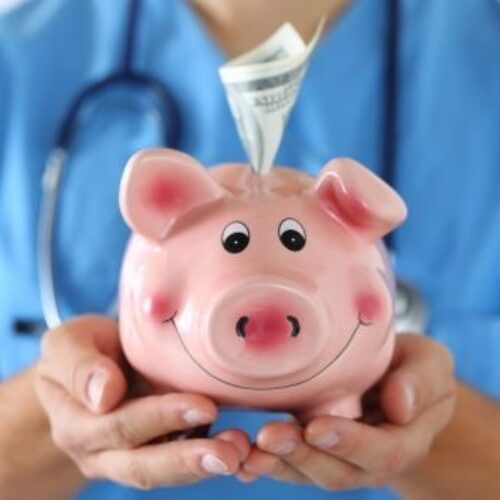 It's almost that time of year again, when nurses everywhere get a special spotlight for their hard work: Nurses Week! Barton Healthcare Staffing celebrates nurses' dedication to providing quality, compassionate care in their demanding profession year-round, but Nurse's Week definitely comes with some well-deserved perks.
To show their gratitude, countless businesses across the U.S. offer discounts, freebies, and deals for healthcare workers like yourself! There are so many awesome deals to choose from, but here are some of the best ones we could find for Nurses Week 2022:
Participation may vary. Double-check with all retailers, restaurants, and other businesses to confirm availability. Proof of work ID is required for select deals.
Food Deals:
Apparel and Other Retail Deals:
Crocs: Owning a handy pair of comfortable, slip-on shoes is always a must. Crocs' Free Pair for Healthcare program gives out 10,000 free pairs of shoes each day to healthcare professionals. All it takes is a couple minutes from your lunch break to add yourself to their virtual queue, which opens each day at noon ET.
Brooklyn Bedding: In the demanding nursing profession, it's imperative to get a good night's sleep. Whether you need a new mattress, softer sheets, or supportive pillows to have you waking up feeling rested, Brooklyn Bedding is offering 25% off your entire order with free shipping for medical providers who verify their eligibility through ID.me.
Adidas: Whether you're running around the hospital or your local jogging trail, Adidas has you covered with deals on shoes built for all-day comfort with nurses in mind. They offer an exclusive discount year-round to all verified medical professionals as a special thanks. Take 30% off your purchase online, or 20% off at their factory outlets.
Online and eCommerce Deals:
Amazon: Looking to learn more about a different specialty or brush up on some nursing history? Amazon is offering hundreds of free Kindle books this Nurses Week, from Florence Nightingale's notes on nursing, to anatomy and physiology.
Nursing CE Central: While knowledge is power, the fees associated with Continued Education Units (CEU) add up! Luckily, Nursing CE Central, accredited continuing education provider, is offering two free CE courses for nurses, handpicked from their top-rated courses.
These deals are ongoing, and will run through National Nurses Week 2022 from May 6th through May 12th. Nurses, we can't thank you enough for everything you do. Your hard work and commitment to this field is needed now more than ever. We hope you take advantage of these deals because you deserve it!
Ready to begin your journey into traveling healthcare? Fill out our contact form today to get started!