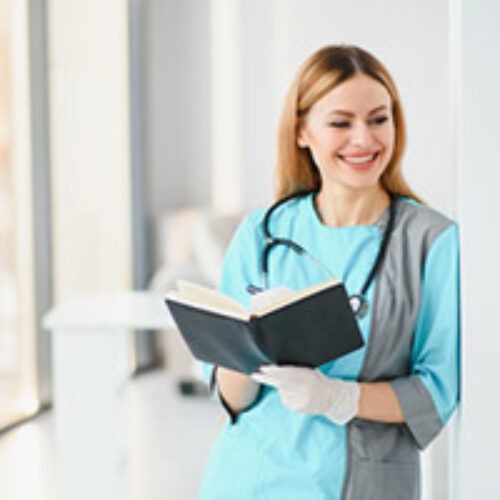 Questions a New Travel Nurse May Ask
You have probably heard of travel nursing before, but do you know how it works? The truth of the matter is, a career as a travel nurse isn't only lucrative, but also adventurous. As a travel nurse, you can take your skills that you've worked so hard to sharpen all over the country.
Want to learn more? Here is what you can expect as you begin your travel nurse journey with Barton Healthcare Staffing.
Why should I become a travel nurse?
As a travel nurse, you get to pick where you work and how often you work. Spend your winters in sunny Florida, experience all four seasons in New England, or work two weeks per month – your schedule is what you make of it. This profession is extremely appealing to nurses that like to live a flexible lifestyle and enjoy traveling.
A career in travel nursing can be both a full- and part-time travel nurse job. Whether you are looking to travel around the country for a career, or simply looking for supplemental income during your off days, there is a travel nurse job assignment for everyone.
When you take a travel nurse assignment with BHS, you get:
The flexibility to follow your own schedule
Travel and lodging (sometimes a housing stipend) are covered by the client and booked by Barton Healthcare Staffing's Travel team.
To gain experience by working in a variety of different practice settings
Access to our in-house licensing and onboarding team
Competitive rates
If you are new to the travel nurse lifestyle, using a healthcare staffing agency with a nursing specialty focus (like Barton) is a great way to land your first travel nurse job.
How do I contact BHS?
There are a couple of ways you can get connected with one of our recruiters, but the easiest way is registering on our website. All you need to do is provide basic information such as your name, phone number, email address, and profession. Once you do that, one of our recruiters will reach out to you.
The purpose of the first call with one of our recruiters is to gather the information we'll need to place you on an assignment you will be happy with – the more we know about you, the easier it will be to find you the perfect position. Be prepared to provide your recruiter with your most recent CV/resume as well as a few references. We gather this information on the front end because it speeds up the process of getting you on assignment. Less time being spent on paperwork means more time preparing you to travel.
How does BHS find me a job?
The BHS team is broken up into two groups – recruiters and account managers. Whereas our recruiters are responsible for finding skilled clinicians like yourself, our account managers are responsible for finding clients around the country that are in need of coverage. Once your recruiter learns more about you and your needs, they will compile a list of jobs that meets those needs. If any of them stand out to you, let your recruiter know and they will prepare your information to be sent down to the client.
What about licensing and credentialing?
If you require a new state license for this position, our in-house licensing team will purchase the license for you. Our in-house credentialing team will get you credentialed and onboarded before you arrive. If there is anything we need from you, such as fingerprinting, we will let you know. But otherwise, we handle all the back-end paperwork for you.
BHS also has an in-house travel team that will assist you with selecting housing, flights, and your rental car needed for your new assignment!
Time to work!
If you have any questions while on assignment, do not hesitate to reach out to your recruiter for assistance. We'll check in with you to see how things are going from time to time and to discuss future opportunities that may be of interest.
Happy travels!