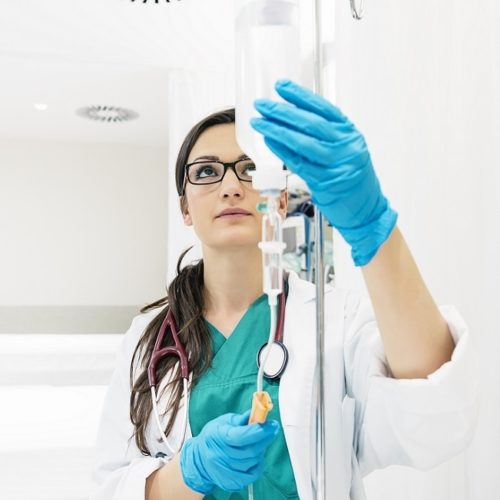 Travel nursing is a valuable experience for various reasons. Becoming a travel nurse has helped nurses see the world, gain new experiences, and grow new friendships. However, the question arises: how valuable are they to a hospital? We know that they're temporary hires, but is that a reason not to hire? The answers on how travel nurses help hospitals may surprise you.
Your Bottom Line
Staffing can be low in the hospital setting for several reasons. Sometimes, there is a high turnover due to an undesirable work location. Other times, employees are recovering from unexpected surgery and need time off. The employees may also be using their Family Medical Leave Act (FMLA) policy due to the arrival of a new baby or family issue. Whatever the case may be, travel nurses can save your bottom line in a few ways:
Shortened Orientation: Jackie K., former travel nurse, said that her specialty of the NICU only offers about three days for onboarding. She would have a preceptor show her around the unit, and then with her prior experience and test taken prior to hiring, her knowledge sufficed. No time is wasted getting these skilled nurses to work
Travelers are adaptable, too. We are used to getting short orientations, so our skillset is enough for us to pick up where we left off.
Agency Pays Benefits: Usually, the staffing company providing the travel nurse offers benefits for their employees. For example, Barton Healthcare Staffing covers stipend eligibility, weekly pay, 401K, dental, vision, and more, while some other companies only reimburse travel and cover payroll.
Help With Shortages
As mentioned above, travel nurses aren't tied to one place. They don't mind if they only sign a 12-week contract at one location, because they are typically open to venturing out or extending, if they desire. Travelers have the benefit of filling holes for staff anywhere throughout the United States. If they make a good impression, there will likely be another request for them.
Here's what Jackie had to say:
When I traveled, my manager loved that I was so flexible in my schedule. Other nurses have family and friend commitments on holidays and weekends, whereas I was there to work and, in my off time, I made those commitments.
Improved Patient Satisfaction
Several studies have shown that the use of travel nurses helps optimize patient outcomes. Travel nurses have experience working at various facilities and bring a unique perspective to the workplace. Travel nurses thrive in busy environments, because they are accustomed to stepping in during a crisis and are well-versed in delivering optimal patient care.
When caring for patients, traveling nurses do not shy away:
We have seen and been to so many places that patient populations that may intimidate staff nurses don't for us. We like the variety of people and cultures throughout our travels.
Happy Employees
Travel nurses have freedom and flexibility with both their work schedules and personal life. They can effectively experience the work-life balance that so many of us strive for. Therefore, many come in with an upbeat and positive attitude! This rubs off on other employees, making the hospital a great place to work!
In addition, travel nurses are great for coverage when your permanent staff needs a break, especially considering the rise of nurse burnout. Adding temporary staff gives your employees get a much needed break, while the travel nurse guarantees continuity of care to your patients, and protection for your bottom line. Win-win!
Added Experience
One of the fears when hiring permanent employees is that they may come with no experience, especially to specialty areas. Oftentimes, staff nurses quit because they had false expectations of what the job might entail.
Travel nurses bring valuable experience from their varied assignments, and often help the staff gain new skills over time and better accustom them to the fast-paced environment. They share new insights on different ways to accomplish tasks, helping the staff see that "their way is not the only way".
In conclusion, staffing travel nurses at your hospital is a wise decision. When patient demands increase but your staff is stretched thin, temporary nurses are the perfect solution. Adding travel nurses to your mix means: your staff no longer suffers from alarming nurse to patient ratios, patients are not turned away, and your bottom line stays strong.
Make a pros versus cons list for your department to help determine if a traveler would be beneficial. If so, try it out. Chances are, you won't regret it.