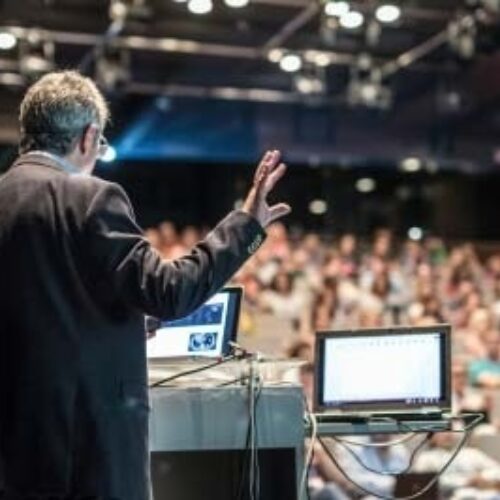 5 Benefits of Going to Healthcare Conferences as a Travel Nurse
Travel nurses are in a constant state of learning and growing. You need to stay on top of changes that happen in the health field and be ready to implement new techniques and information as you care for patients. Attending a healthcare conference may be something you've never considered before. Many are in person, but there are also opportunities for virtual conferences as well.
Conferences provide plenty of educational opportunities to stay abreast of what's happening but don't discount the social benefits that come when gathering with other health professionals. Here are some reasons you might want to consider attending a healthcare conference this year.
Networking
Being around so many nurses from different parts of the country can be invaluable when it comes to gaining insight into what other medical facilities are doing in the workplace. It may be a professional conference, but it's much more relaxing of an atmosphere than sitting in a room at work doing training on a computer. At a conference, you are surrounded by nurses from all over and it's a great time to connect with some of them.
Many healthcare conferences are attended by more than nurses. You may also meet occupational therapists, speech therapists, and even nursing students regardless if it's a more general conference, or one related to your specialty. Developing a network of peers can be invaluable to your career as a travel nurse. It gives you the chance to connect with other health professionals that you don't usually have time to do when you work in a busy unit.
Job opportunities
Agency representatives tend to hang out at these conferences and as a travel nurse, this is a great opportunity to meet some, ask your questions and collect information on different agencies you may want to work with in the future. As a travel nurse, you're meeting people from all over the country in different healthcare facilities. A conference could be a good hub to connect with some former coworkers again, or potentially meet some new ones. In talking with other nurses you may find there are facilities you want to work with in the future. Adding a professional conference to your resume can help give you a career boost.
Continuing education
Many conferences offer some form of continuing education credits. If you're planning on heading to a healthcare conference, take the opportunity to get some of your CEUs in. You can sit back and listen to conversations about new processes and technology in topics that interest you while collecting the CEUs required for your license. You may decide on a general conference such as The Healthcare Travel Conference, or one that is specific to your area of expertise. Oftentimes, conferences can also help you work toward certifications as well. You might be able to renew your CPR or ACLS certifications or be able to use the conference to work toward a specialization certification.
Growing in your profession
Healthcare conferences can offer a wide variety of seminars and panel speakers from everything to finances and budgeting, to updates on medical processes, and the ins and outs of travel nursing. Nursing is a field where information is always changing and healthcare conferences can give you a leg up when it comes to staying on top of your nursing knowledge.
Beyond seminars and speakers, you may also decide to volunteer at the conference. Oftentimes, volunteering a certain number of hours during the conference will get you a free ticket in. This can give you a chance to spend time with leaders in the healthcare industry while becoming more involved in the conference itself.
Being with your people
Attending a healthcare conference gives you the chance to connect with people who get you. The ones who understand the joys and difficulties that the nursing field brings. Whether you're attending with other nurses you know, or you don't know anyone in the room, you can be reassured that most of them can relate to you.
The people you're surrounded by in a conference know health care, they know the work it takes caring for patients, and they know the challenges of a constantly changing industry. Even if you're more introverted, you have the opportunity to push yourself out of your comfort zone and meet new people.
If you've never participated in a healthcare conference before, now may be a great time to make the commitment. You never know the impact it could have on both your career and personal life.