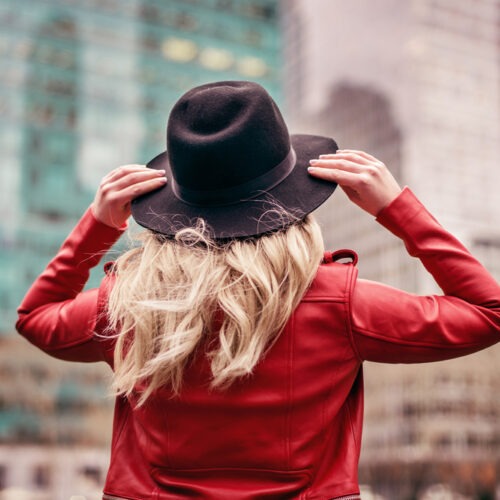 Your next travel assignment might be in a large city or a small town, but regardless, it will probably feel like an unfamiliar place. No matter how long you are going to be staying there, the sooner you can settle into your new city, the sooner you'll start to feel more comfortable. Here are the best ways to make your next temporary city feel like home.
1) Don't let your stuff sit in suitcases
Plan to unpack your suitcase as soon as you can. Put your belongings away in drawers and closets and set up your bathroom how you want it. If you brought any sentimental items with you, such as photo frames or keepsakes, set those out the way you had them back at home. When your suitcase is stored away and your possessions all have a place in your new housing, it will feel more familiar and you can start setting up a routine.
2) See the city from a tourist perspective
Many of the larger cities are going to have a lot of tourist attractions, but even smaller places can still have some really great places to check out. Find those free attractions first, and then if you want to throw some money in, see where you can get tickets such as to the museum or art gallery. Local libraries may even have free tickets to places. Wineries, brewery tours, public beaches, or parks are all great places to explore.
3) Figure out where the essentials are
Hopefully your phone has a working GPS, but if not, you may want to invest in one so you can get around without getting lost. You're going to want to figure out where your necessary places are around your new neighborhood. Find where the nearest grocery store is, or the one that's the cheapest. If you have a vehicle, scope out the nearest gas station. If you're planning on taking public transportation, find out where the stops are around you. It's also a good idea to find out where the closest health care clinic is for when or if you need to make a medical appointment while you're there.
4) Explore on foot
After you've located your essential places that surround the area of your new housing, it's time to really explore the neighborhood and the best way to do this is on foot. This can really give you a chance to get a feel for the small details your new city has to offer and only by walking around can you really see those places that are easily overlooked. You may find an independent bookstore or a little coffee shop where you can sit with your laptop. Besides, walking is beneficial when you might be dealing with the stress of a new transition.
5) Get recommendations from coworkers
After you've explored the city and what it has to offer new visitors, it's time to find out where your coworkers like to hang out. Is there a favorite restaurant that everyone tells you has the best food? Is there a coffee shop that is popular with the people in the area? Maybe there is a farmer's market on the weekend down the road from you. Go out with your new coworkers when you can. Not only is this a great way to find any hidden gems the guidebook doesn't tell you about, but it's a great way to get to know the people you'll be working with.
6) Stay in contact with your friends and family back home
Regardless of how motivated you are to immerse yourself in your new city, moving to a new location can still be hard and it can feel lonely in the beginning. Staying in contact by phone calls or video chats with your friends and family back home can make your new travel assignment easier.
7) Go easy on yourself
It's not easy moving to a new place. It's going to take some time to feel comfortable with your new living situation, so give yourself some patience. The more travel assignments you take, the quicker you may learn to settle into new surroundings.
Exploring the city when you arrive for your travel assignment can help you with the transition to a new place. It can also help you feel more at home if you familiarize yourself with the neighborhood right away, regardless if you are there for twelve weeks or a year.
Ready to begin your journey into traveling healthcare? Contact the Barton Healthcare Staffing team today to get started!